Henry Ford Combined Emergency Medicine and Internal Medicine Program
Our Emergency Medicine/Internal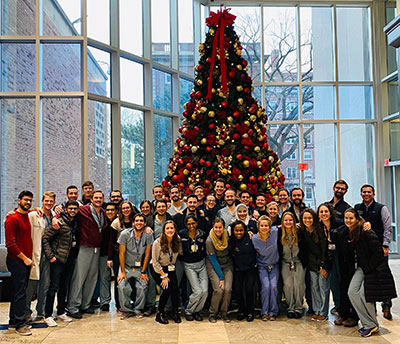 Medicine program has been producing some of the best and most accomplished physicians and scholars since 1990. The combined Emergency Medicine/Internal Medicine program offers an integrated five-year curriculum approved for board certification in both specialties (via the American Board of Internal Medicine and the American Board of Emergency Medicine).
We emphasize an integrated approach with the goal of preparing residents for successful academic careers. Our graduates have pursued careers as renowned researchers, critical care physicians, academic emergency physicians, residency program directors, and department chairs. Many of our graduates hold dual appointments in the departments of Internal Medicine or Critical Care alongside their Emergency Medicine position.
The program offers a broad exposure to acute and chronic illness, in the emergency department, outpatient, inpatient, and critical care units. As a quaternary referral center, we care for the most complex patients in Michigan. We also care for a large underserved population in the heart of Detroit, and we have a robust approach to population health management.
Residents spend six months per year under the direction of each department with the months staggered to ensure residents are not away from one department for a significant period of time. There is progressive responsibility for patient management, and the final year is often tailored to suit the career plans of the resident. Senior residents also function in supervisory (junior staff) roles both in the Emergency Department and on Internal Medicine wards.
Henry Ford Hospital was the first program to offer a fully integrated, 6-year program that leads to board certification in Emergency Medicine, Internal Medicine and Critical Care Medicine (EM/IM/CCM). Our residents have the opportunity to transfer into the EM/IM/CCM pathway at the beginning of their fourth year.
Many of our EM/IM/CCM graduates have stayed on as staff and we have one of the largest groups of EM/IM/CCM trained faculty in the country to provide support, guidance, and mentorship.
Please feel free to contact us with any questions.