In the Henry Ford Department of Emergency Medicine, we are committed to supporting our residents' wellbeing.  Our department has many ways that we help each resident be well during residency. It is also essential that residents develop multiple modalities to help maintain wellness so they can be successful during residency and their future career.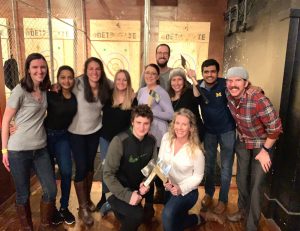 We have an active Wellness Committee which all residents are invited to participate on. This committee helps drive most of our wellness initiatives, from social gatherings and research opportunities, to pick up sports and designing our Wellness Curriculum. It also makes recommendations to departmental leadership regarding wellness related issues.
Our residency has a wellness curriculum which covers topics related to physician wellbeing. Topics are covered during lectures throughout the year, as well as during our annual Wellness Day. Wellness Day balances an educational forum with an opportunity for residents to decompress, bond and relax in a setting outside of the hospital.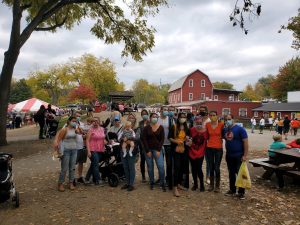 Our department also supports numerous activities outside of the workplace. There is a large Holiday Party in December for all ED staff. We have a playful residents vs faculty series of athletic competitions called the Boulevard Cup (volleyball, flag football and kickball.) We also have hosted a yearly storytelling session, secret Santa, turkey trot and group outings to professional sports games. Additionally, we have monthly Journal Club sessions which guide residents through an evidence-based medicine article at an off site location where faculty and residents can learn informally over a meal. 
Residency leadership has implemented creative ways to reduce shift burden for the residents while maintaining the educational mission. All residents work 18 shifts per EM block, but PGY2 and PGY3 residents have a variety of  non-clinical built into their schedule. You can learn more in our curriculum.
Residents are eligible for the parental and caregiver leave policy that can be reviewed under our FAQs.
Our Graduate Medical Education Department and health care system have a strong institutional wellness program. There is a Director of Physician Wellness who organizes a monthly hospital-wide wellness lecture series. In addition to this, our system offers a longstanding monthly lecture series called Schwartz Rounds, where a selected panel of providers from all aspects of healthcare share stories and lead a discussion about a variety of topics. We also have counseling available through EAP and the Trust Program. Visit HERE for more information on what resources our GME offers for Physician Wellbeing.
Residents are given 4 weeks + 2 days of Paid Time Off for each PGY level. Resident receive a $1500 yearly stipend for food at the hospital that goes on your resident badge. Finally, GME provides rides home after call shifts or call rooms upon request.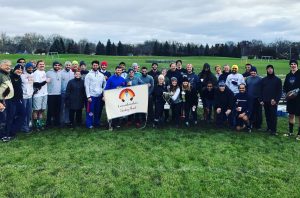 We understand not everyone will be able to use the same approach to their wellness. We also know wellness is a long term commitment that all physicians will have to work on throughout their career. We try to provide numerous opportunities and tools that allow you explore and find the best approach for you. Our program and our healthcare system prioritize the wellness of our physicians, and significant resources are dedicated to this important mission.